Below is only some of the equipment that is available at Tri-County Fitness
Treadmill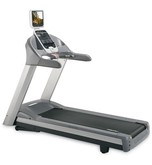 The Precor 956i treadmill provides for a high impact cardiovascular workout through walking, jogging or running
---
Crossramp Elliptical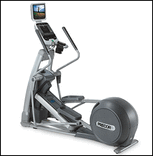 The Precor 576i EFX with Upper Body and Adjustable Crossramp provides for a low impact cardiovascular workout including upper body involvement with arm bars
---
Upright Bike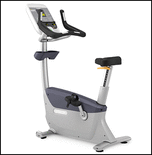 The Precor 815 upright bike provides for a low impact cardiovascular workout in a true seated biking position
---
Recumbent Bike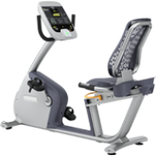 The Precor 815 recumbent bike provides for a low impact cardiovascular workout in a seated position to alleviate lower back fatigue
---
Seated Bicep Curl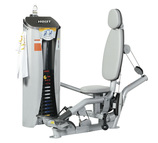 The Hoist Rocit 102 cable bicep curl machine isolates your biceps with independent cables for an true seated bicep curl movement
---
Seated Dip Tricep Machine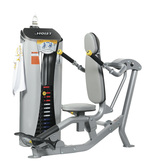 The Hoist Rocit 101 dip machine isolates triceps with a seated dip movement
---
Seated Chest Press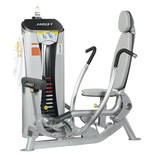 The Hoist Rocit 501 chest press machine isolates your pectoral muscles for a full seated chest press movement
---
Leg Press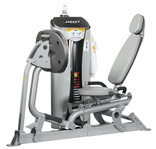 The Hoist Rocit 403 leg press machine provides for a horizontal leg press movement working quads (thighs), hamstrings (back of legs) as well as calves
---
Leg Extension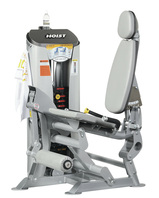 The Hoist Rocit 402 leg extension machine provides for an isolated quad (thighs) movement
---
Leg Curl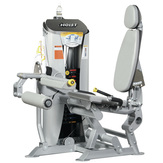 The Hoist Rocit 402 leg curl machine isolates hamstrings (back of legs)
---
Mid Row Back Machine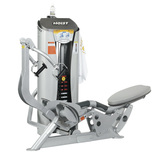 The Hoist Rocit 203 provides for a true isolated back movement for a full back workout
---
Shoulder Press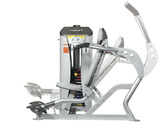 The Rocit 501 provides for a seated shoulder press movement, isolating the shoulders
---
Abs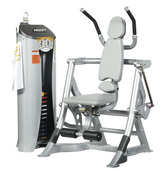 The Hoist Rocit 601 Ab machine isolates your abdominals and obliques for a full seated core workout
---
Cable Machine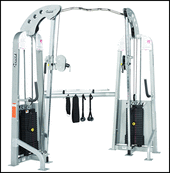 The Hoist HD1910 Personal Pulley Gym
Multi-function plate machine with adjustable pulleys that works all parts of the body: biceps, triceps, back (pull-up bar), chest, shoulders, abs and others
---
Mid Row Pulldown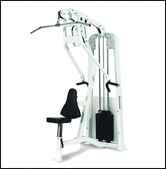 The Hoist HD2300 plate machine for back works all parts of your back (lats) with 3 different movements
---
Power Rack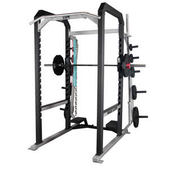 The Power Rack by Power Lift is a universal rack machine that provides for both pressing and squat excercises for chest, shoulders and legs as well as a full pull up bar for back.
---
Three Way Olympic Bench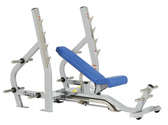 The Hoist CF2179 olympic bench press adjusts from flat to decline and to incline with a simple pin adjustment.
---
Dip Chin Assist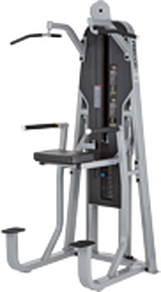 The Precor dip chin assist machine allows weight assisted pull up and dip movements, making these typically difficult movements easier to perform.
---

COMMIT....PERSIST....SUCCEED